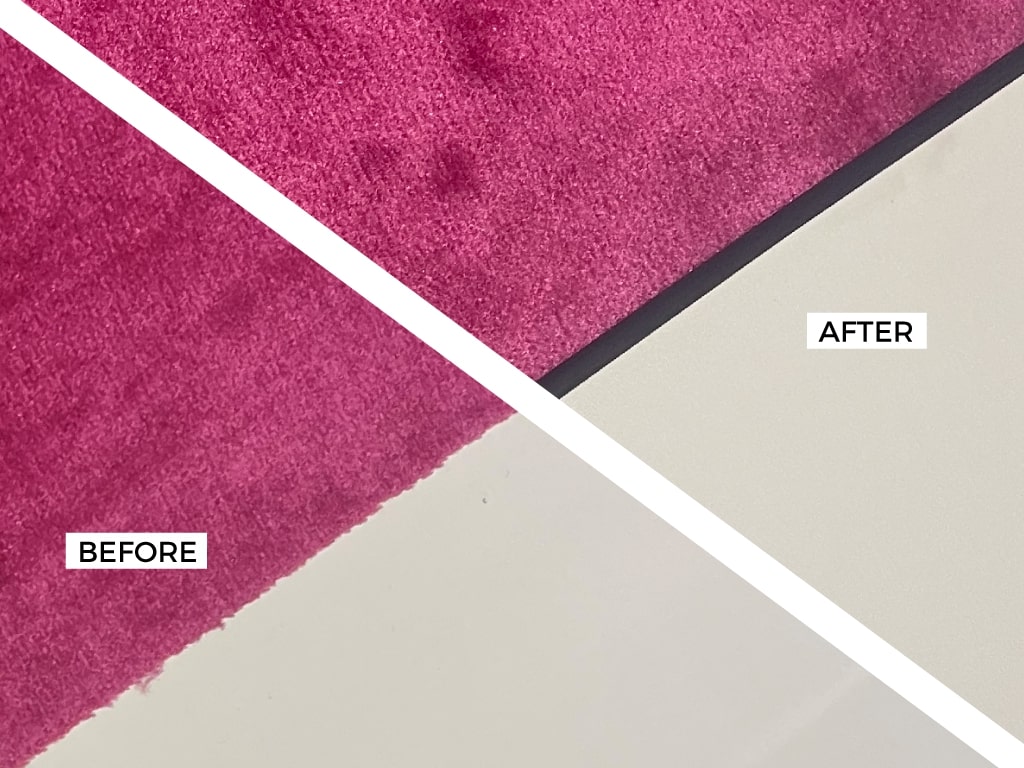 Carpet combined with vinyl flooring equals an eye-catching, inviting design. Particularly when vinyl is used to help create a walkway into your client's booth. That connection needs binding or edging for a polished look.

While edge binding has its place, there are a few drawbacks:
It limits your ability to reuse your carpet in a different-sized booth or another configuration.
Edge binding must be exact. Rolls that look perfect on the warehouse floor may not be the same length on the show floor due to metal base plates, electrical cords and padding.
It must be handled with extra care during the install and dismantle so it doesn't rip.
Instead, talk to us about our EZ Carpet Edging:
Available in 12′ strips, it's flexible and durable.
It's a breeze to install on show site: apply a strip of double-faced carpet tape to the bottom of our rubber edging to get a sharp, finished carpet edge in minutes.
It's reusable. Remove it during the dismantle and use it again at a future show.
We recommend keeping some in stock (yes, it's affordable!) in case you have any issues with edge binding during a show and you need to be the hero who saves the day.

Call us at 404-876-5900 or contact us for a free sample of our EZ Carpet Edging, or to request a flooring estimate for your next show. We're here for you.
Contact Us
Ready to get started? Our experienced team can answer your questions, start your order, or ship samples right to your door.