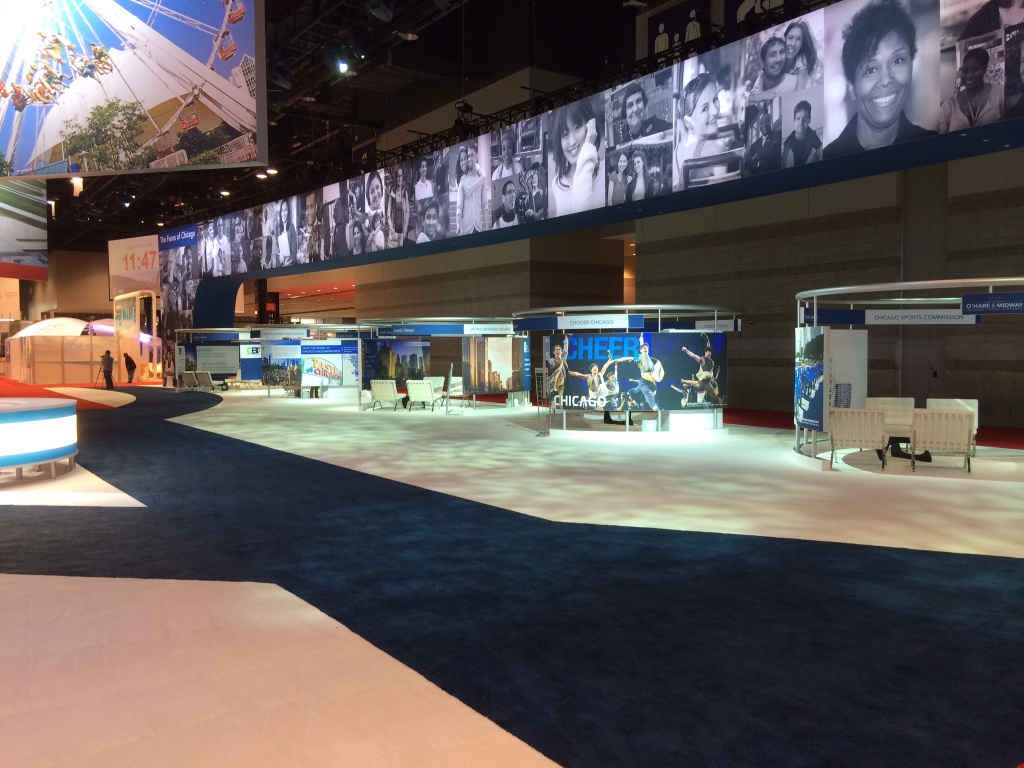 Do you need custom flooring for a big booth or large event space? No problem! Whether it's more than 150,000 square feet of carpet, plank flooring and inlays for a private event, or a huge 150′ x 200′ custom inlay for an exhibit, we've done it all.
We're committed to making installation smoother. Here are just a few of our preplanning steps:
We take a close look at your layouts so we can recommend the most cost-effective flooring.
We provide easy-to-follow installation layouts to save you valuable labor time.
Our color-coded skid labeling system makes unloading a breeze for your logistics team.
We're already preparing for shows in September. Time flies and Labor Day is just around the corner. Call us at 404-876-5900 or contact us for flooring for any of your upcoming shows, including:
Contact Us
Ready to get started? Our experienced team can answer your questions, start your order, or ship samples right to your door.