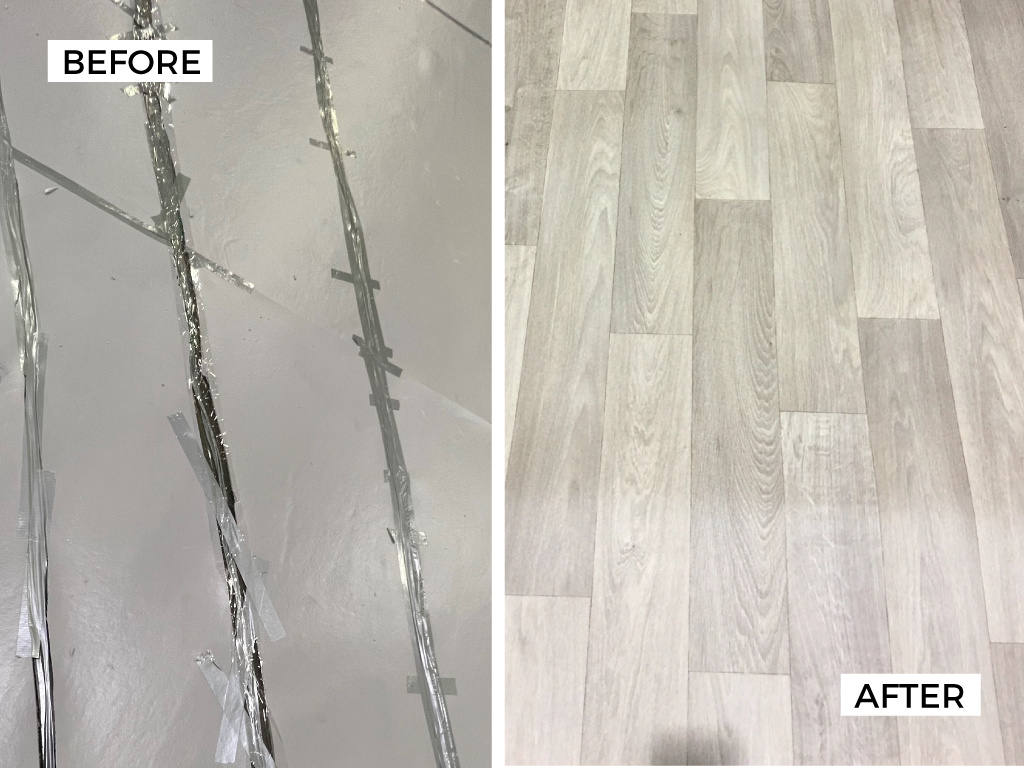 Rollable vinyl flooring is growing more and more popular, for all of the right reasons: the ability to custom print to set the tone or add impact, the vibrant colors, and how we can use it to create paths to draw customers right into the exhibit.
That said, sometimes your exhibit needs a lot of electrical or utility cords which can detract from your eye-catching design.
The solution: more padding. Cover the channeling in the initial layer of ¼" padding with duct tape. Roll out a second layer of our ¼" Eco Padding on top. Now, you have a smooth, great-looking floor, fast.
Want to brainstorm solutions—or just need an estimate—for an upcoming show? Call us at 404-876-5900 or contact us. Our awesome account management team has you covered.
Contact Us
Ready to get started? Our experienced team can answer your questions, start your order, or ship samples right to your door.