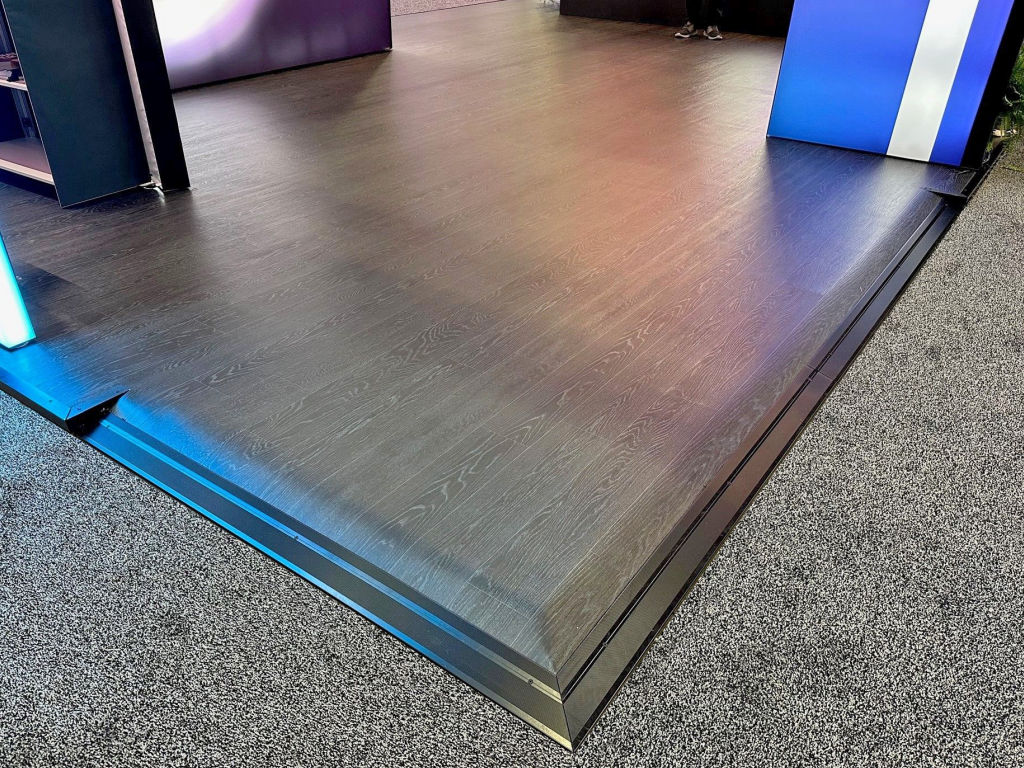 What's the easiest-to-assemble raised flooring system in the industry? It's our new Envirodeck Metric. Generate more profit by buying this raised flooring system to add to your rental inventory.
Envirodeck Metric's 50 cm x 50 cm tiles (we did the math for you: use 19.685″ x 19.685″ in your CAD layouts) are about 1.75″ high with 1″ underneath for cords and wires. The two removable cord covers on each tile make it a breeze to connect to workstations and units on top of the floor.
For the perimeter, choose either beveled or straight edges. You can always add our ADA-compliant ramp. Pair Envirodeck Metric with one of our eye-catching rollable vinyl styles and you're ready for the show!
Call us at 404-876-5900 or contact us to request an estimate for our new Envirodeck Metric flooring system or any flooring you need for an upcoming show. We're here for you.
Contact Us
Ready to get started? Our experienced team can answer your questions, start your order, or ship samples right to your door.