Whether completing a theme, promoting a company name or creating a brand image, custom trade show flooring has a lot of power as a design tool. But when budgets get cut for exhibits or events, custom flooring is often the first thing to go. Unfortunately, this can leave drab rental carpet or chaotic ballroom prints as the focal point of your exhibit or event.
We have a variety of bright and fun stock carpet colors for your theme or event
Flooring has come a long way in the past two decades, evolving from inexpensive spun polyester yarn that developed tumbleweeds of fuzz when walked on, to custom carpet and vinyl inlays as well as printed vinyl. A tradeshow, event or marketing manager today has virtually endless choices when it comes to designing their floor, and they can strengthen their overall design exponentially within a variety of budget levels.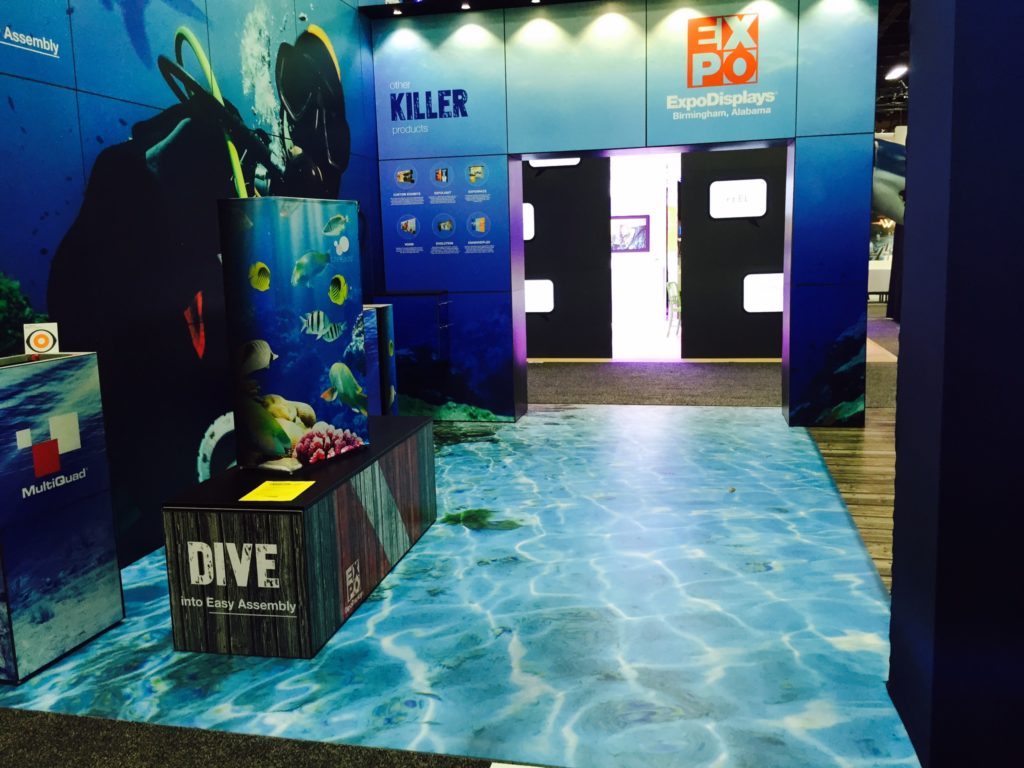 On a competitive tradeshow floor, you need to step up your exhibit's game if you want to get noticed, and a cohesive design punctuated with coordinated flooring sends a different message about your brand than generic carpet ever will, and there's a variety of ways to accomplish this goal.
Are you high tech? Try using silver or white carpet for a sleek look. Are your products used in a medical environment? Then you'll want white vinyl. Are you high end? Maybe your floor should look like marble. Creating designs on the floor out of custom-cut pieces of carpet and/or vinyl is a great technique to create a high-design aesthetic on a budget. Even something as simple as a brand-coordinated color of carpet with 1" thick carpet padding will set you apart in an attendee's mind, especially when they walk into the cloud like comfort of your exhibit.
Custom printed rollable vinyl will welcome your visitors and reinforce your brand identity
For those looking to invest more in a custom floor, you'll want to use our Custom Printed Textured (CPT) flooring. Since it's reverse printed underneath the vinyl, it will last for several shows. Need a floor to look like a strawberry patch? The beach? A blueprint? A bottomless pit? No problem – you can submit your own artwork or have our inhouse art director provide it for you.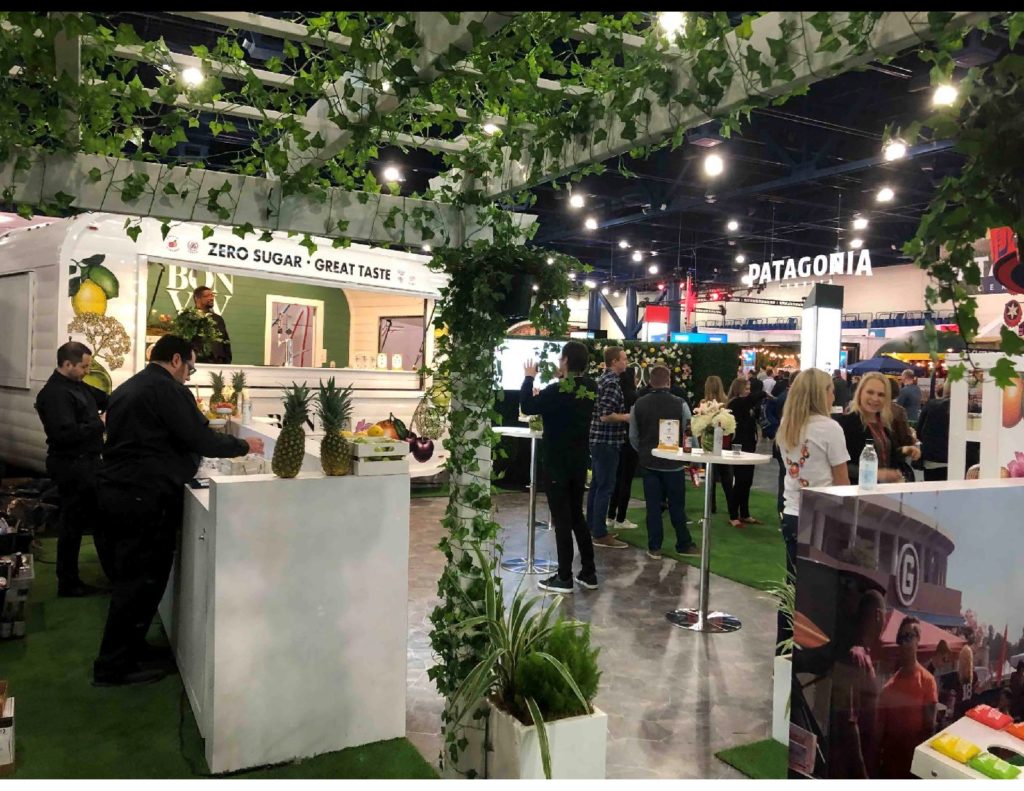 Solid colored carpet can help set the mood for your event
Solid color carpet can also be used to your advantage in ballrooms and larger meeting spaces. In any given ballroom, the chances that the flooring is going to be wrong is probably pushing 100 percent. "If you google 'ballroom carpet,'" you'll see that it's usually a printed carpet designed to have lots of different colors and shapes in it—really to hide dirt and to try to be less boring. But if you're hosting an event and bringing in décor, the ballroom floor makes the room look even more confusing. If you put down a single-color carpet like a white, medium gray, black, or red, then your themed décor becomes the centerpiece or the focal point."
Also, planners should not underestimate the importance of the floor when it comes to the photography that will happen inside an event. If the flooring is perfect, it'll make everybody look fantastic, it will make the photos look awesome, and then people will show the photos around and create a positive buzz about an event.
This is an example of landscaping grass and a stone looking rollable vinyl to create a park setting
With so many variables, the most important rule of thumb is that people start to look at their flooring as a valuable piece of real estate in the event or exhibit space. As a plain floor is a big marketing opportunity left on the table.
Contact Us
Ready to get started? Our experienced team can answer your questions, start your order, or ship samples right to your door.