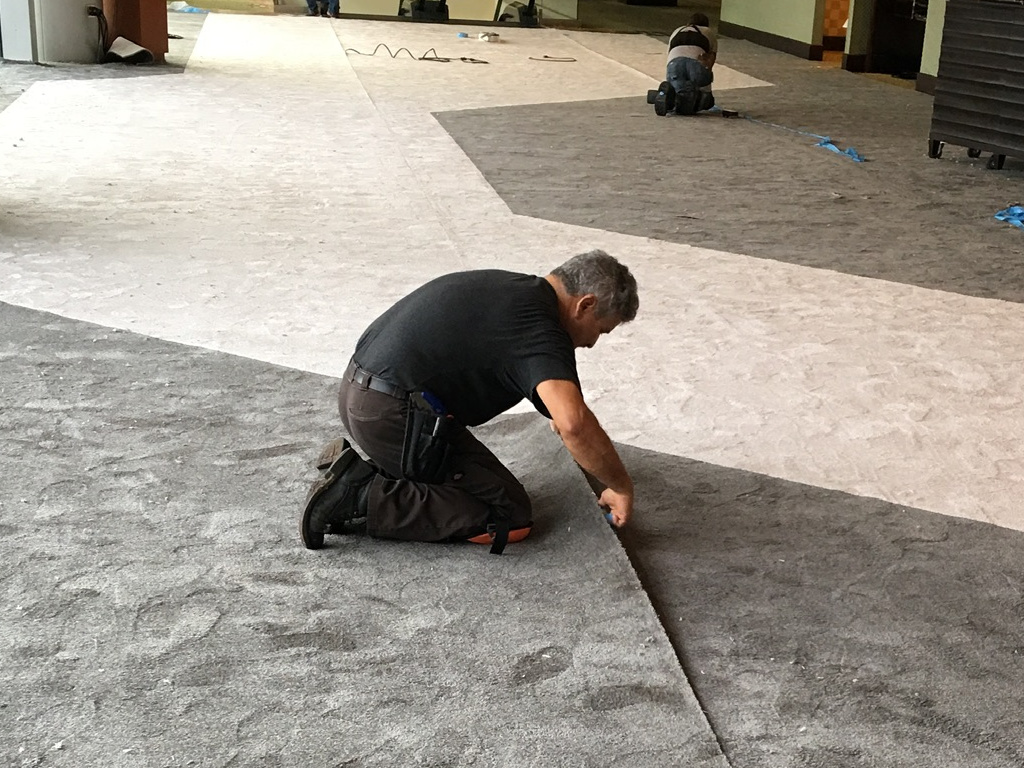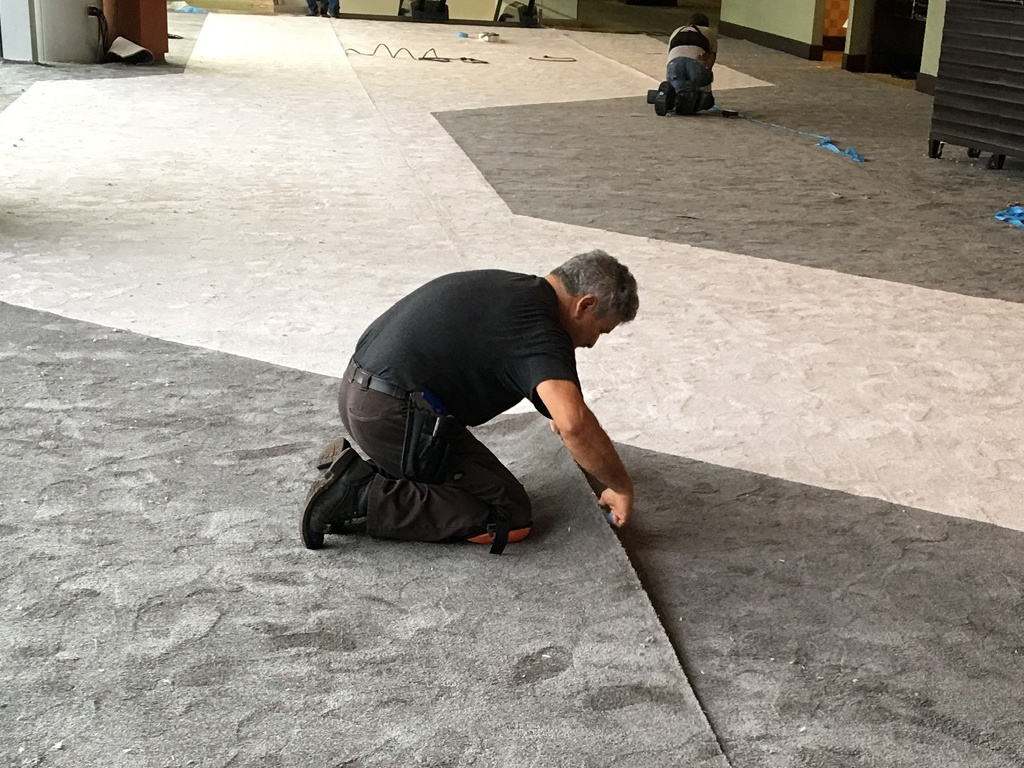 One of the advantages of buying your flooring from The Inside Track is that we provide inlay layouts that make your rolls of carpet, vinyl and printed flooring easy to install by the same labor company that installs your exhibit. There are advantages to having your labor provider install your flooring:
The right crew. The labor companies in our industry have people with the experience and know-how needed to install your flooring quickly and efficiently.
Careful coordination and expert preparation. Our industry's experienced city managers and their teams do a fantastic job of pre-planning with exhibit house personnel before their crews begin the install.
Quick reactions. Did your client ask for a last-minute change a few hours before the show? Of course they did. Your labor provider's experienced installers will work with your on-site lead to get it done fast and make sure it looks great.
We're proud to provide you with just the right flooring, from custom-printed vinyl to custom-dyed carpet to inlays. As for the flooring install, we recommend that it be done by the same labor company that installs your tradeshow exhibit.
For a fast, accurate flooring estimate, call us at 404-876-5900 or contact us. We'll answer your questions and send you an accurate estimate quickly.
Contact Us
Ready to get started? Our experienced team can answer your questions, start your order, or ship samples right to your door.