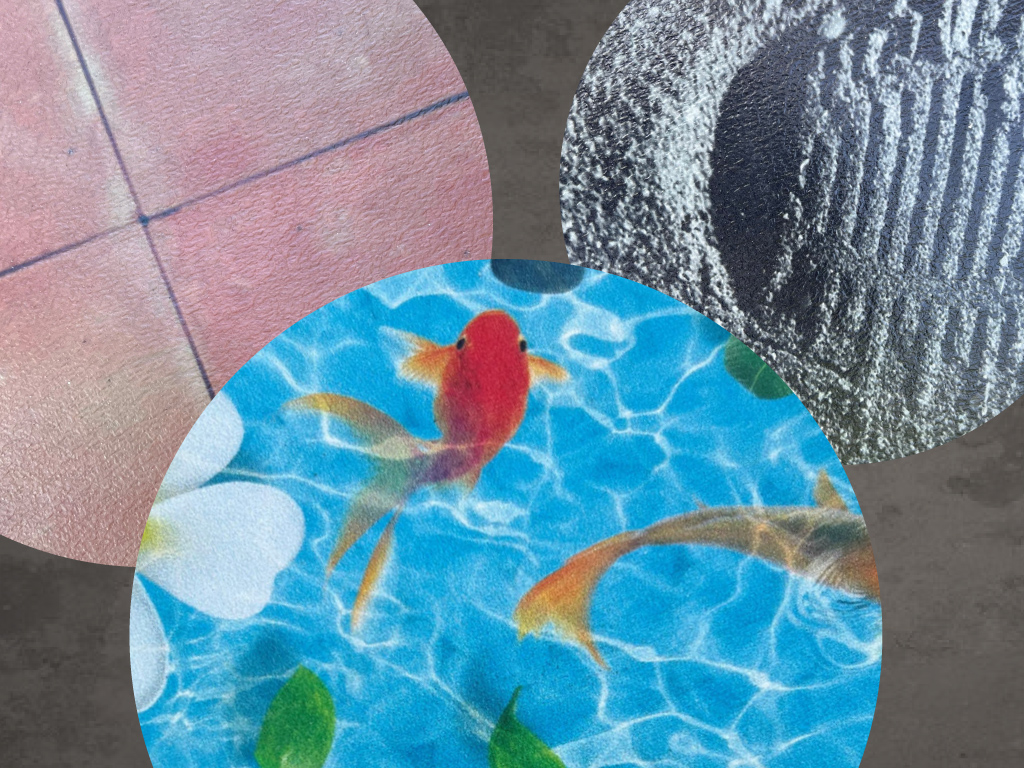 Does your client need to see a sample of your great idea to believe it? No problem.
We've been supplying trade show flooring for more than 25 years. We understand that some clients aren't that good at visualizing. When you need more than a rendering, ask us for a sample of custom printed flooring. A sample will show your customers how realistic custom printed flooring can be and allow them to immerse themselves in the experience when you're presenting.
The hacienda tile, crystal blue water and footprints on the moon are just a few examples. Whatever your vision, we can help bring it to life.
It's easy to request a sample: send your artwork to our team or ask us to produce it for you. Your clients will love that you went the extra mile. You'll appreciate the revenue.
We're here to help you make the sale—and to get your beautiful flooring where it's needed, on time. Call us at 404-876-5900 or contact us to request an estimate.
Contact Us
Ready to get started? Our experienced team can answer your questions, start your order, or ship samples right to your door.