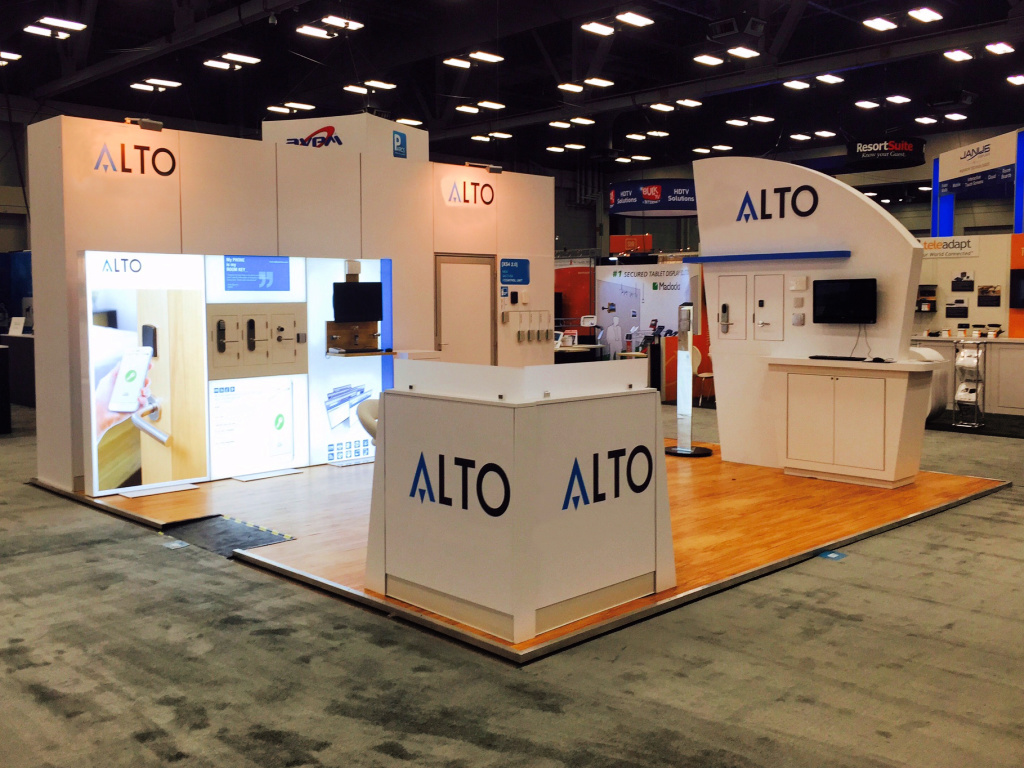 If your client's booth has a lot of electric and cabling, or they're exhibiting in Europe, you'll probably need a raised floor. It's Envirodeck to the rescue!
Traditional raised flooring takes a long time to install, with far too many heavy pieces that have to be precisely fitted and adjusted. Our 2′ x 2′ Envirodeck raised floor tiles lock together fast. At less than 9 lbs. each, they're easy to move. You get the clearance you need: 1½" underneath for cords and wiring.
Shh, don't tell: it gets even better—the low rental price is easy on the budget.
Cover the Envirodeck with one of our eye-catching rollable vinyl styles or our EZ Down planks to get a great-looking raised floor in no time.
Call us at 404-876-5900 or contact us to talk about your next project. We'd love to help.
Contact Us
Ready to get started? Our experienced team can answer your questions, start your order, or ship samples right to your door.