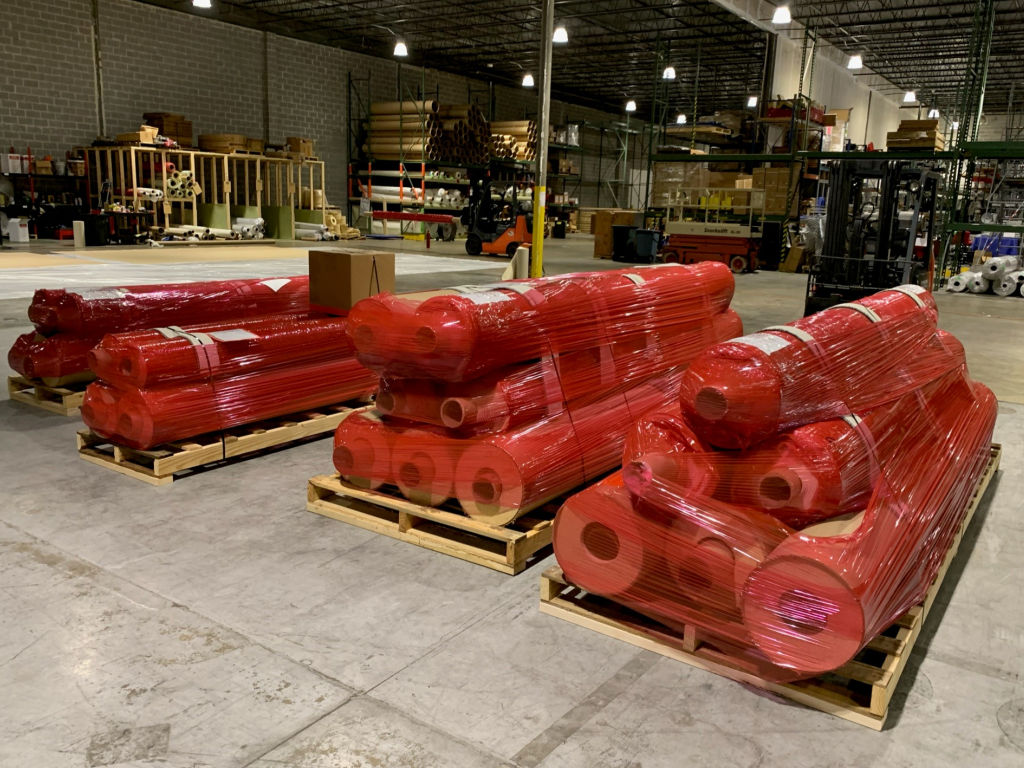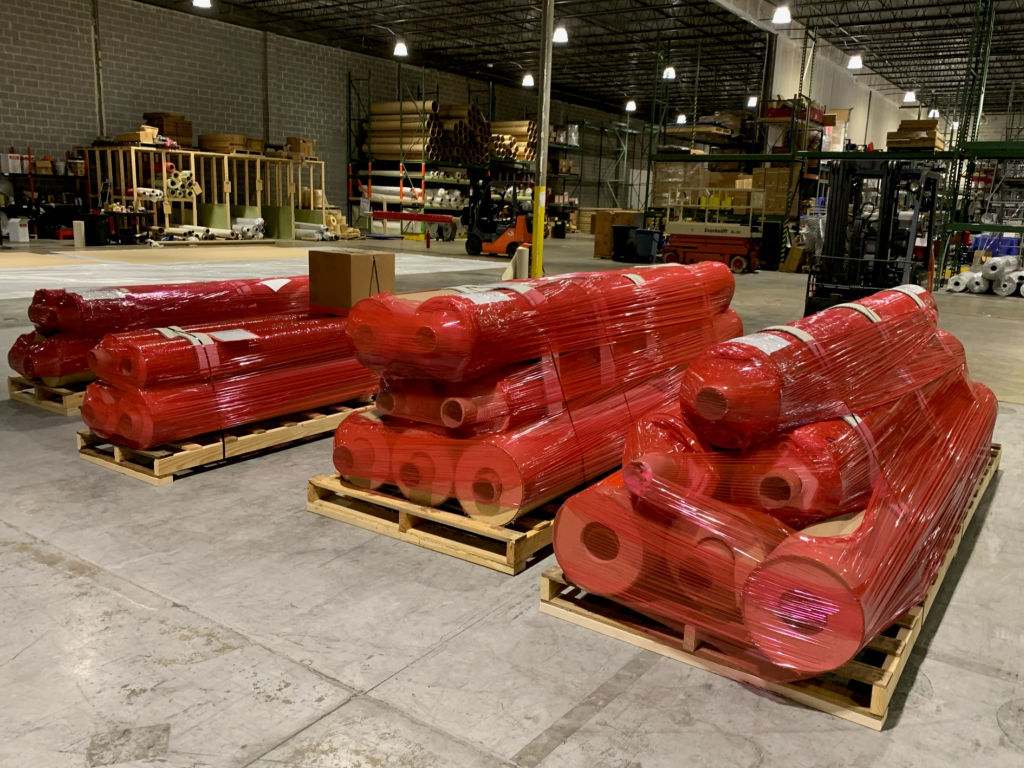 The trade show industry has hit the ground running in 2023. Skidded flooring will make your life easier. Here are the benefits to you and your customers:
Less stress. You avoid the risk that your flooring will get separated or lost during shipping or at show site.
You save money. Skidded flooring avoids expensive special handling freight charges.
Flexibility. Some shipping companies and even general contractors no longer accept loose freight.
Easier setup. Our red-wrapped skids make your flooring easy to find on the show floor.
Peace of mind. We'll always track your shipment and send you proof of delivery. We'll also send you the carrier's name and tracking number for your skids.
Contact us today about your next project! Fill in our contact form or call us at 404-876-5900. We'll answer your questions and send you an accurate estimate, fast.
Contact Us
Ready to get started? Our experienced team can answer your questions, start your order, or ship samples right to your door.