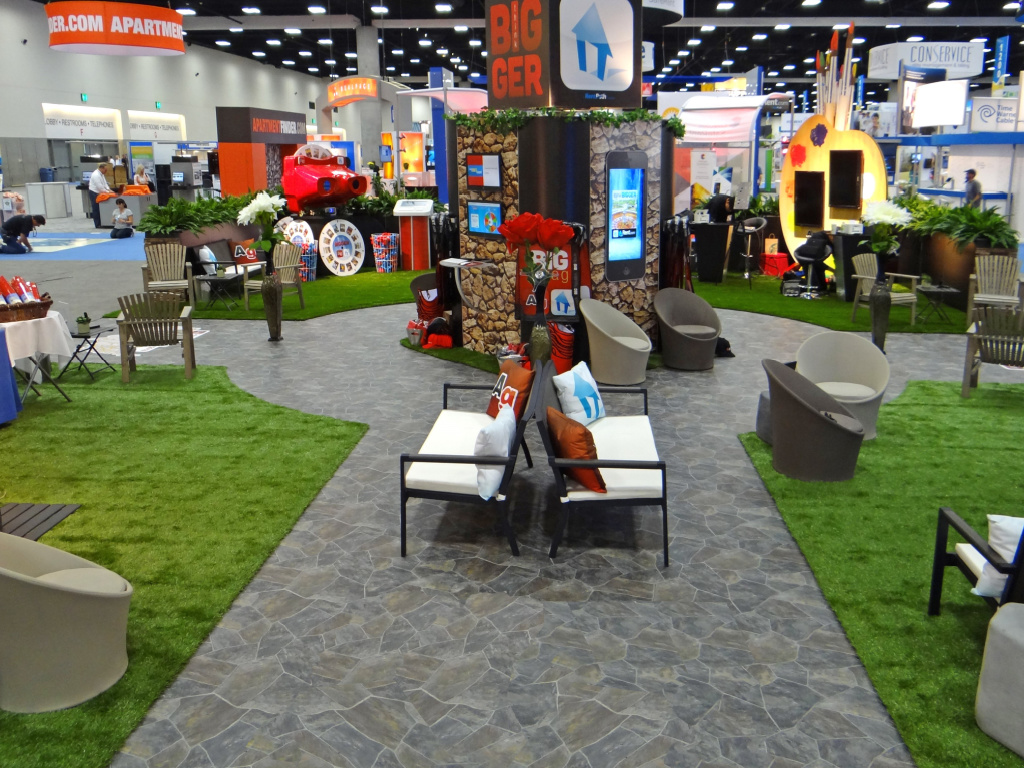 Nothing grabs attention on the show floor like our landscaping grass.
Booth designers love incorporating turf for a variety of reasons:
For those selling anything residential, grass immediately signals being out in the yard or outside of the home. It quickly sets the stage to showcase a residential product or service.
Grass is perfect to suggest nature and support an environmentally friendly message.
Grass instantly transforms a convention hall floor or hot asphalt parking lot into a comfortable, inviting space.
Sales teams love selling in booths with turf. It's inviting. Customers see grass, feel more relaxed, sigh a little in comfort when they step on it (some even take their shoes off!), and are now in a great frame of mind.
Install teams love turf. It's so easy: just roll it out and secure with double-sided tape. Outside, just use a nail gun. Done and done.
Need landscaping grass for an upcoming show or event? Our 15-foot-wide rolls are great for covering large spaces outside. Or, we'll cut it down to any size you need.
Call us at 404-876-5900 or contact us and we'll answer your questions and send you an accurate estimate, fast.
Contact Us
Ready to get started? Our experienced team can answer your questions, start your order, or ship samples right to your door.