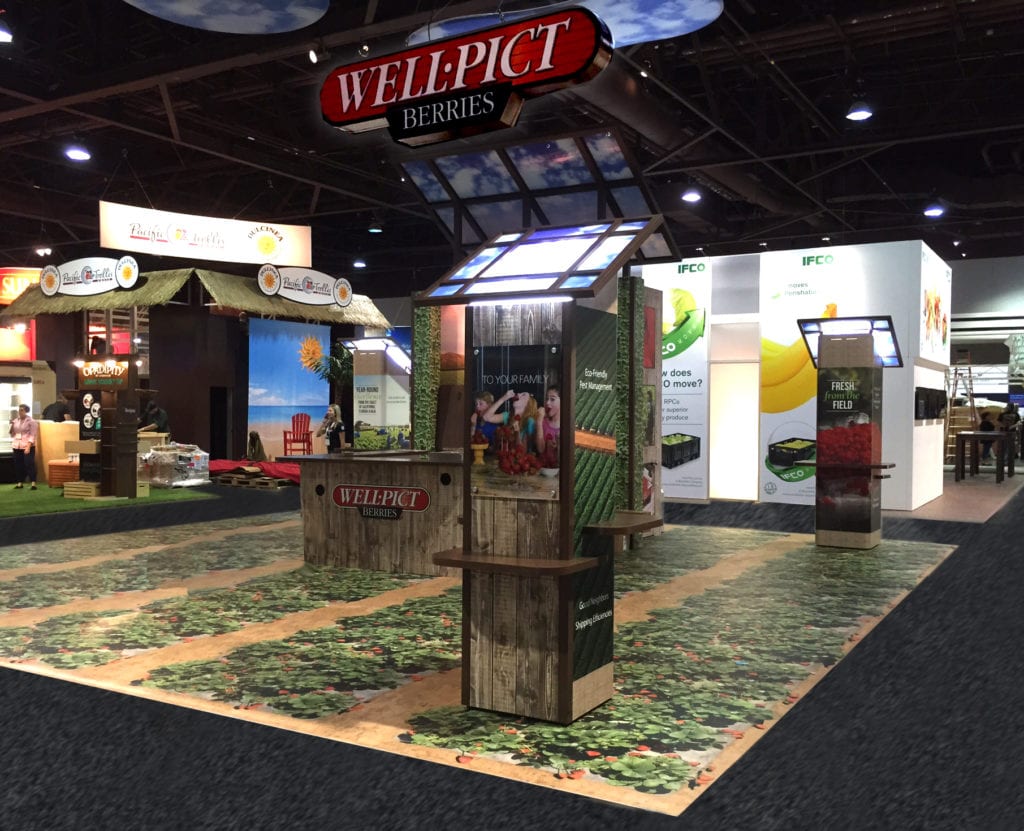 As a premier flooring provider to exhibit houses and event companies for over 24 years, we know that our customer's internal process for estimating design costs and functionality in their proposals usually doesn't miss a beat. Unfortunately, "Murphy's Law" of trade shows and events still exists. If something can go wrong, it will.
It happens for a number of reasons, like when a design is rushed through the process or is shown to a client too early in the development stage for "feedback." Your clients can easily fall in love with the flooring they see in your rendering before learning these flooring designs are over budget, don't fit the intended purpose for use on the show floor, or simply do not exist. This can sometimes result in exhibit houses and event providers having to absorb some of the cost of their flooring design, all while failing to meet their customer's expectations. To avoid these mistakes, here is what to consider before showing your event rendering to your client.
Make sure the flooring is a good choice for your client
It is always a good idea to share and discuss your booth or event rendering with your flooring partner to address any issues before you show it to your client. With trade shows and events starting up again post pandemic, many designs will feature rollable vinyl because it is seen as more hygienic than carpet.
It is important to keep in mind that if your exhibitor has items that are constantly rolling on the exhibit flooring as part of their presentation, such as medical equipment, carts or anything else on wheels, you'll want to avoid standard rollable vinyl because the weight of the items can create speed bumps in the vinyl.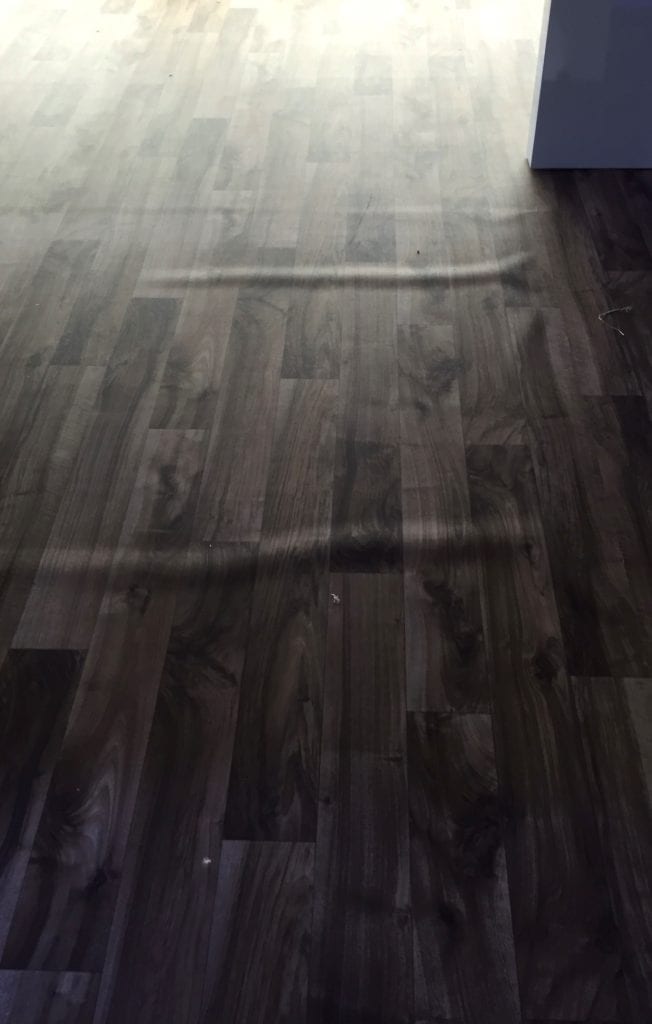 As an alternative, using EZ Down Planks, which look and feel like wood, will give you the hard surface needed for exhibit flooring when exhibitor's products need to roll on the flooring as part of a demonstration. These floors just take a little longer to install.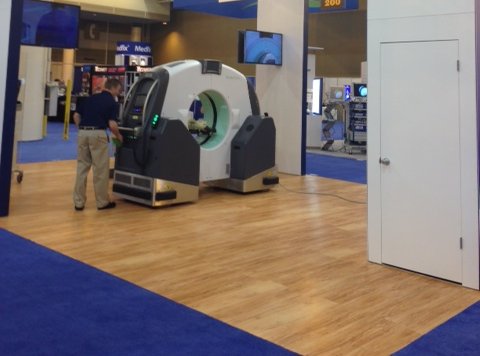 This particular exhibitor had a lot of tables and chairs in their café area, and they didn't want the flooring to have pock marks, which can often result from chair legs digging into the vinyl.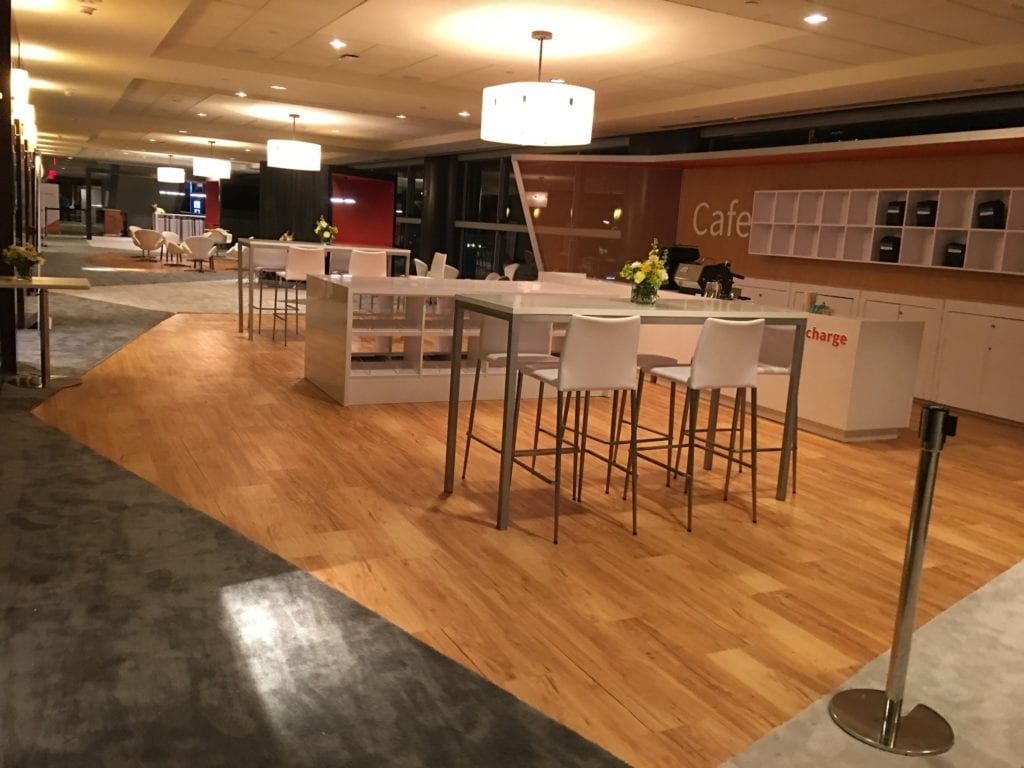 Don't forget to factor in extra supplies
When choosing a stock rollable vinyl or custom printed rollable vinyl to use as your flooring in a trade show exhibit, it's always a good idea to use 2 layers of ¼" – 12 lb. eco padding underneath. The first layer should be channeled around the electrical cords, as seen in the attached photograph, and the 2nd layer can be rolled right over the lower layer of ¼" padding, which creates a smooth surface for the rollable vinyl.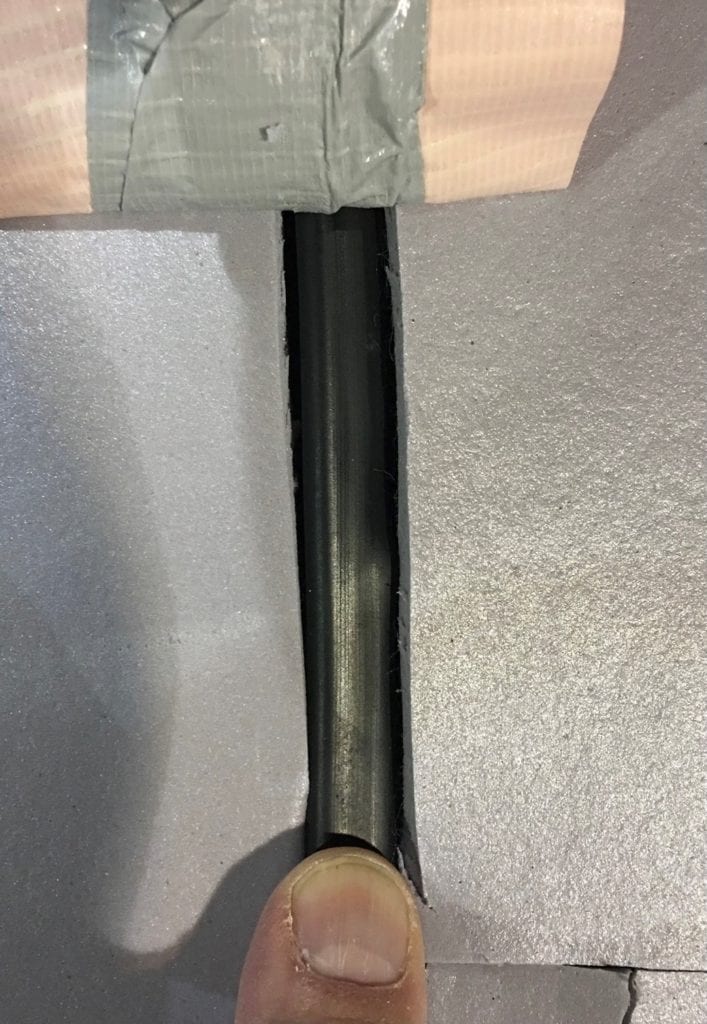 Don't forget about CPT options
Custom printed rollable vinyl flooring is one of the most innovative products for the trade show, event, museum, and retail sectors. One of the reasons we introduced custom printed rollable vinyl to the trade show industry in 2010 was to support exhibit and museum designers who needed the flooring to grab attention as well as tie the theme of the exhibit together. Using CPT (custom printed textured) flooring is the best way to provide a custom printed floor in a trade show exhibit, museum, or retail environment. Since it's manufactured 10' wide and the image can be printed on rolls up to 55' long, you'll have less seams as well as a faster installation time.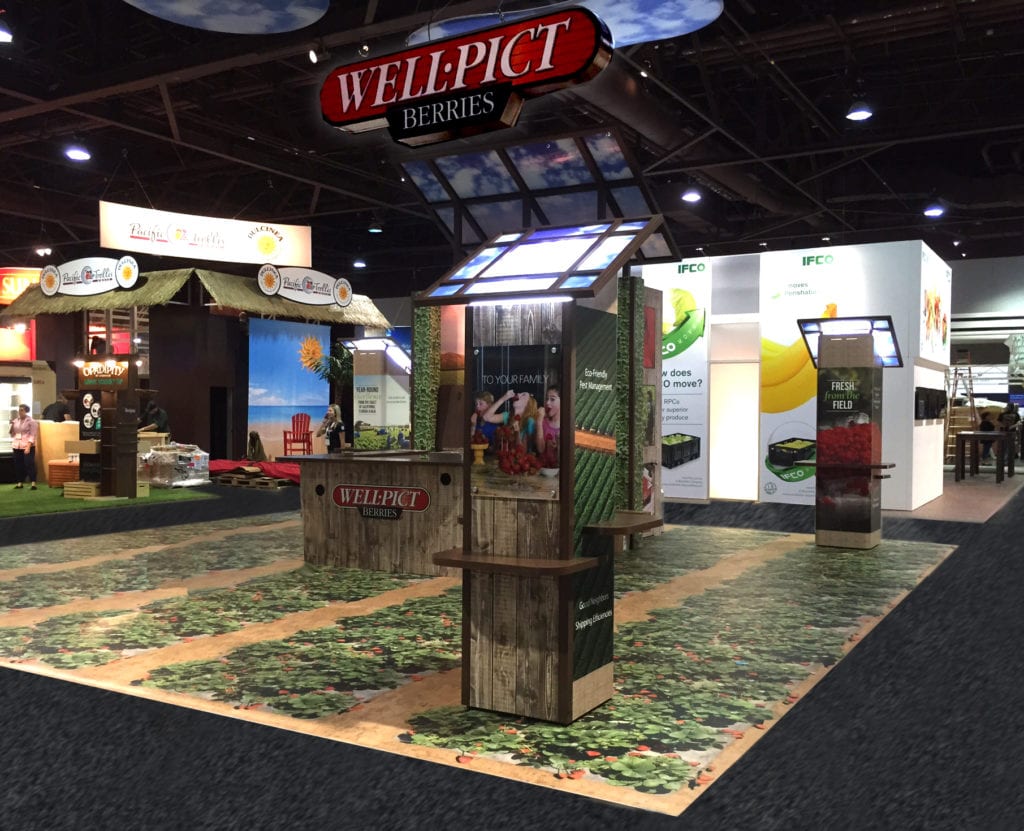 As you can see, custom printed flooring is certainly more engaging than any type of carpet. What makes our CPT flooring the leader in this field is that the vinyl is manufactured clear, and we reverse print the image underneath so the image is always protected from foot traffic.
We can help!
All of us at The Inside Track take great pride in the fact that we can help keep your exhibit or event functional and within budget, and more importantly, help you avoid costly and stressful situations for you as well as your clients.
Our advice is free and can be invaluable to the success of your project. We look forward to working with you!
Contact Us
Ready to get started? Our experienced team can answer your questions, start your order, or ship samples right to your door.