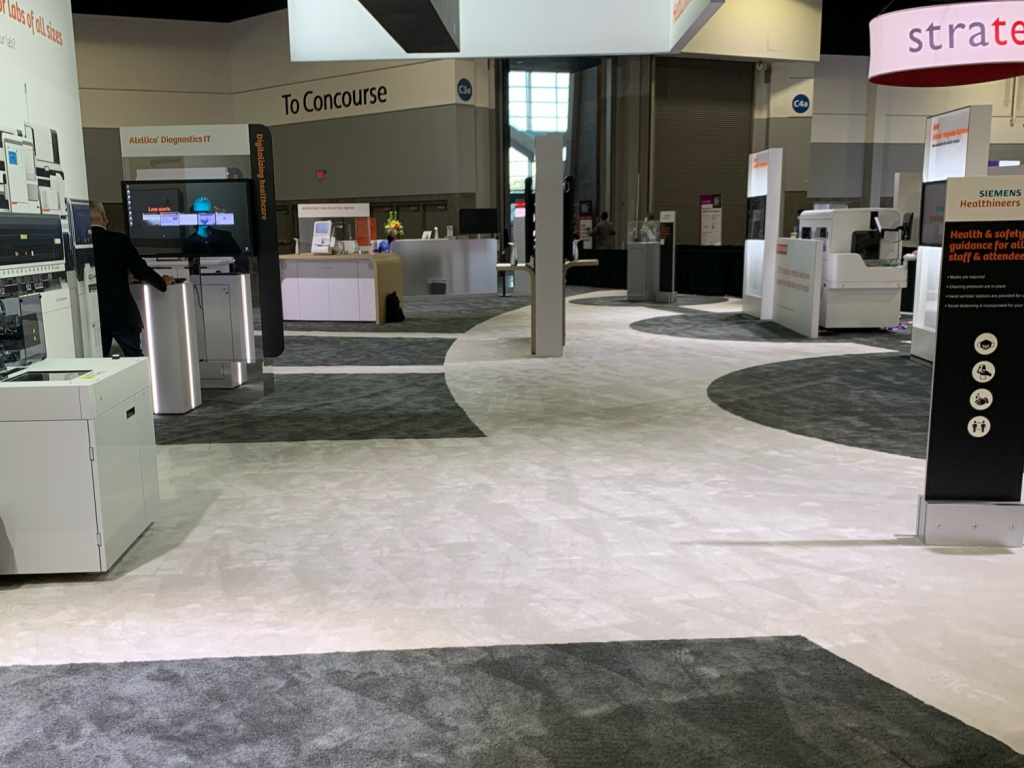 More and more clients are looking for eco-friendly options for trade show flooring. We've got just what you need: our Value Plus carpet, made with elements from recycled water bottles, comes in 13 popular colors and a variety of weights. It's perfect for eye-catching inlays or booth carpet for your customers' exhibits.
The price won't break the bank, either.
Contact us and we'll send you a Value Plus carpet board today.
As everyone's goal is to keep carpet out of the dumpster out back and out of the landfill, we'll also tell you how to find a carpet recycling partner (a win for all of us in the industry).
Need more flooring solutions for an upcoming show? You name it, we've got it. Here are just a few:
We're ready for your next project! Call us at 404-876-5900 or contact us to brainstorm ideas or for a fast, accurate estimate.
Contact Us
Ready to get started? Our experienced team can answer your questions, start your order, or ship samples right to your door.